Homeworx Handyman Service site launch
Homeworx Handyman Service site launches today!
Homeworx Handyman Service is a Startup Handyman Business local to the greater Wilmington, North Carolina area. The company is Owned and Operated by Mike Russ providing the greater Cape Fear region with affordable, reliable, licensed & insured handyman services!
Launching on WordPress leveraging
hosting
on Lemacks Media's Google Cloud Compute Engine network! Additionally, the site uses
Mailgun
for email automation and reliable deliverability, Google
reCAPTCHA v3
to prevent spammers from submitting forms, and a free SSL Certificate. Homeworx website will be fully integrated with digital and email marketing solutions, social media sharing and marketing integrations, as well as Google Analytics! Check out the website and request an estimate today at
https://homeworxhandymanservice.com
!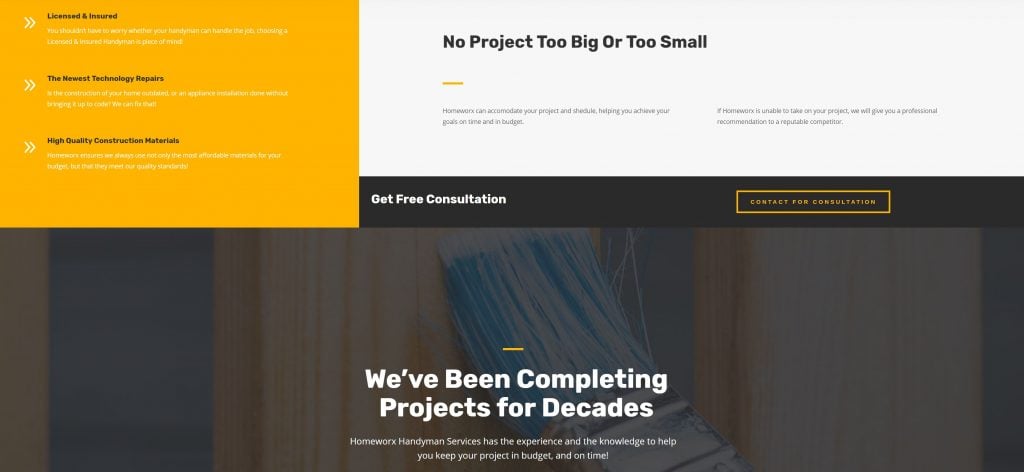 Originally Posted to Lemacks Media https://lemacksmedia.com/news/02/19/homeworx-handyman-service-site-launch/ , by Andrew Lemacks for updates and more content.